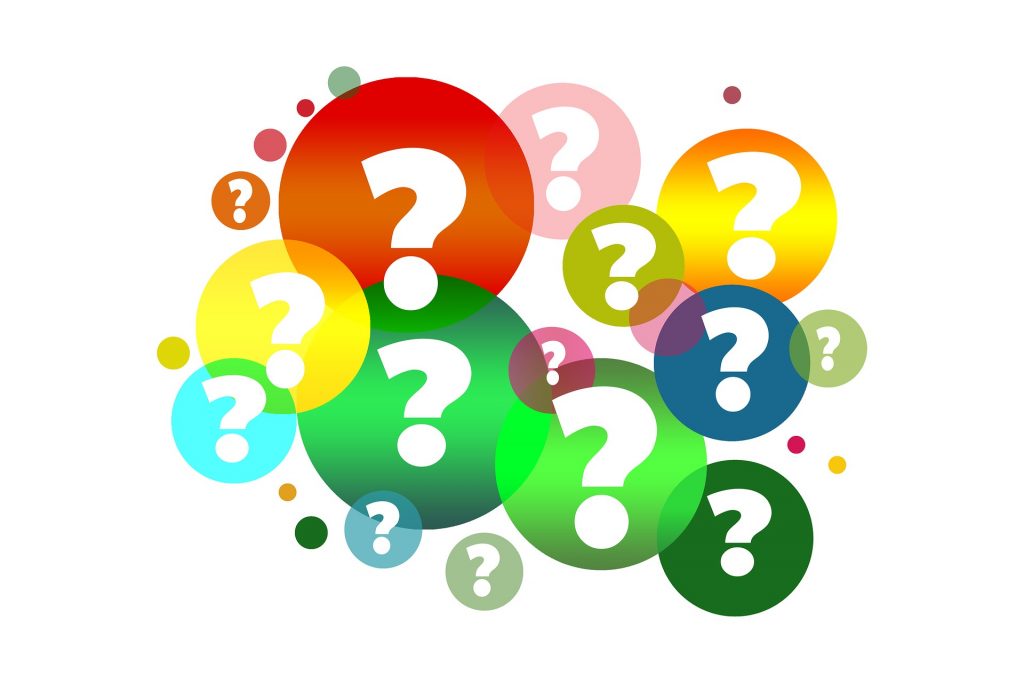 There are very few things that are more embarrassing than publicly sharing your vast and deep knowledge on a subject only to discover that you simply don't know what you thought you did. Have you ever been there? I have.
I have shared instruction on how to sing like an expert after having one voice class in college years beforehand. (A class that, I might add, really plummeted my GPA!) But I was certain I had the information that was correct on how to vocalize and project only to find out, when someone quoted me to an expert, that I really did not.
These displays of false knowledge (or should I say fake news? ) are embarrassing but not really damaging. However, there is a false knowledge that many of us flagrantly dispatch that is disastrous…disastrous to our relationships, our communities, and worst of all, to Christianity.
It is the certainty with which we post and platform our "facts" about other's decisions during times like these. We are certainly not strangers to this; bring up the topic of vaccinations, immigration, or celebration, and you'll find no short supply of strongly worded arguments of the one-true-way that all should go. And by the way, dear reader, I have opinions on most of these things, too. It's a good thing to think through the details and carefully and prayerfully consider these topics. And I get it, it's hard not to see the benefit for everyone if they could only see the light. And, yes, sometimes people are just downright foolish.
But here's where we land in this year of 2020 with all the changes in our daily life that are literally happening not even hour by hour but truly moment by moment. We don't know. And I'm not even talking about the virus or the conspiracies or all the other things. I'm talking about that person next to you with their shopping cart loaded with more toilet paper than you would need to roll Central Park. Are they panicked and full or fear? Perhaps, but we don't know. Maybe they are purchasing for the elderly. Maybe they are stocking up to help others. Maybe they are part of a non-profit home or ministry that supports multiple people groups. Perhaps they lived through some stuff that we can't quite imagine.
Families that choose to travel as planned for Spring Break while others cancel their plans. Maybe the family that chooses to head to the hotel, has been through so much and saved up for this one moment and are trying to make the best of it. Maybe their trip gets them closer to family. Maybe staying home is the right call for you, but not for them.
That other mom you know who is petitioning the school district to close might be fearful of the kids bringing home the virus to her elderly parents who live with them. The mom that is praying the schools stay open might just be a single working mom with no childcare. Moms who are looking at the transition of their juniors and seniors graduating soon are eager for school to stay in session to get the GPAs and standardized tests in to various scholarship agencies on time.
Churches that close their doors this Sunday and right down the street churches that stay open. Who is right? Compassion for the weak…perhaps they both are showing it. One group chooses to physically and practically protect an elderly congregation and many who are caregivers, or are located in areas that are at a higher risk; another group expresses compassion by remaining open to spiritually assist the weak who are fearful and want to physically go somewhere for prayer and worship, as well as those who are struggling not to return to that addiction that held them for many years. Maybe it is compassion that keeps some doors open, as well as others closed.
I know that whatever scenario is given, we can immediately counter with our expansive knowledge of why or why not these things are accurate. But could it be that when we do so we are trying to be like God in an area that we simply cannot be and were never meant to be. Our God is the only One who is all-knowing. He is the One who stands alone seeing into the depths of every heart.
Take a minute and meditate on these verses:
"for the LORD seeth not as man seeth; for man looketh on the outward appearance, but the LORD looketh on the heart." I Sam. 16:7
"The heart is deceitful above all things, and desperately wicked: who can know it?
I the LORD search the heart, I try the reins, even to give every man according to his ways, and according to the fruit of his doings." Jeremiah 17:9-10
So yeah, we don't know. I read of a study years ago that tested good friends in guessing what their buddy was thinking or feeling through various test stages. The results were staggering. People who knew each other very well, found that they were incorrect in their assumption of what the other person thought over 75% of the time.
We simply don't know the whole story.
Think back in your own life. How often have you been misunderstood? Have you ever had someone misjudge your heart? How could you convince them otherwise? There's very little we can do to convince someone of what we are thinking or feeling deep inside. That's why loving others means assuming the best. I Cor. 13 says that love thinketh no evil. The Lord often brings this verse to mind to show me how unloving my true nature is when I immediately make a determination on someone else's seemingly selfish or disingenuous motivations.
"(Love) Doth not behave itself unseemly, seeketh not her own, is not easily provoked, thinketh no evil;" I Cor. 13:5
Furthermore, we are told in the Scriptures that outside of specific Biblical mandates, we are led as individuals by the Holy Spirit. The key is to pray and follow God being fully convinced in your own mind that you are following Him, not the crowd nor your own understanding.
"One man esteemeth one day above another: another esteemeth every day alike. Let every man be fully persuaded in his own mind." Romans 14:5
That means because my God knows all things that lay ahead and all things needed by each person that I could follow Him completely in making a decision that is in the opposite direction entirely that another believer treads while following Him just as wholeheartedly as I am.
My job is not to make judgment calls on everyone else's "stupidity," "selfishness," "pride," or whatever. My job is to love others sincerely and deeply.
"And above all things have fervent charity among yourselves: for charity shall cover the multitude of sins." I Peter 4:8
My job is to think on right, true, and good things.
"Finally, brethren, whatsoever things are true, whatsoever things are honest, whatsoever things are just, whatsoever things are pure, whatsoever things are lovely, whatsoever things are of good report; if there be any virtue, and if there be any praise, think on these things." Philippians 4:8
And ultimately my job is to trust God with all the knowledge that I don't have. (And that includes the massive amount of actual things going on within the medical and military community that we are not given access to. I can trust the One who knows.)
"Trust in the LORD with all thing heart; and lean not unto thine own understanding. In all thy ways acknowledge him, and he shall direct thy paths. Be not wise in thine own eyes: fear the LORD, and depart form evil." Proverbs 3:5-7
So there it is. You don't know…and neither do I.
But thank God we don't have to, because He does.
He knows…and He is patient with the child who is panicked as well as with the one who is prideful. He comforts the one who is fearful as well as the one who is frail. He deals justly with the one who is selfish as well as the one who is stubborn.
So, in the coming days where leaders and families will have difficult choices to make and will spend much time in prayer over their decisions, let's choose grace over gossip. Let's speak kindness rather than criticism. Let's admit ignorance over expertise, because after all, we just don't know.